Prepare bacon, wash and blanch it, this process should not take too long.
Slice it up and get the garlic scapes ready.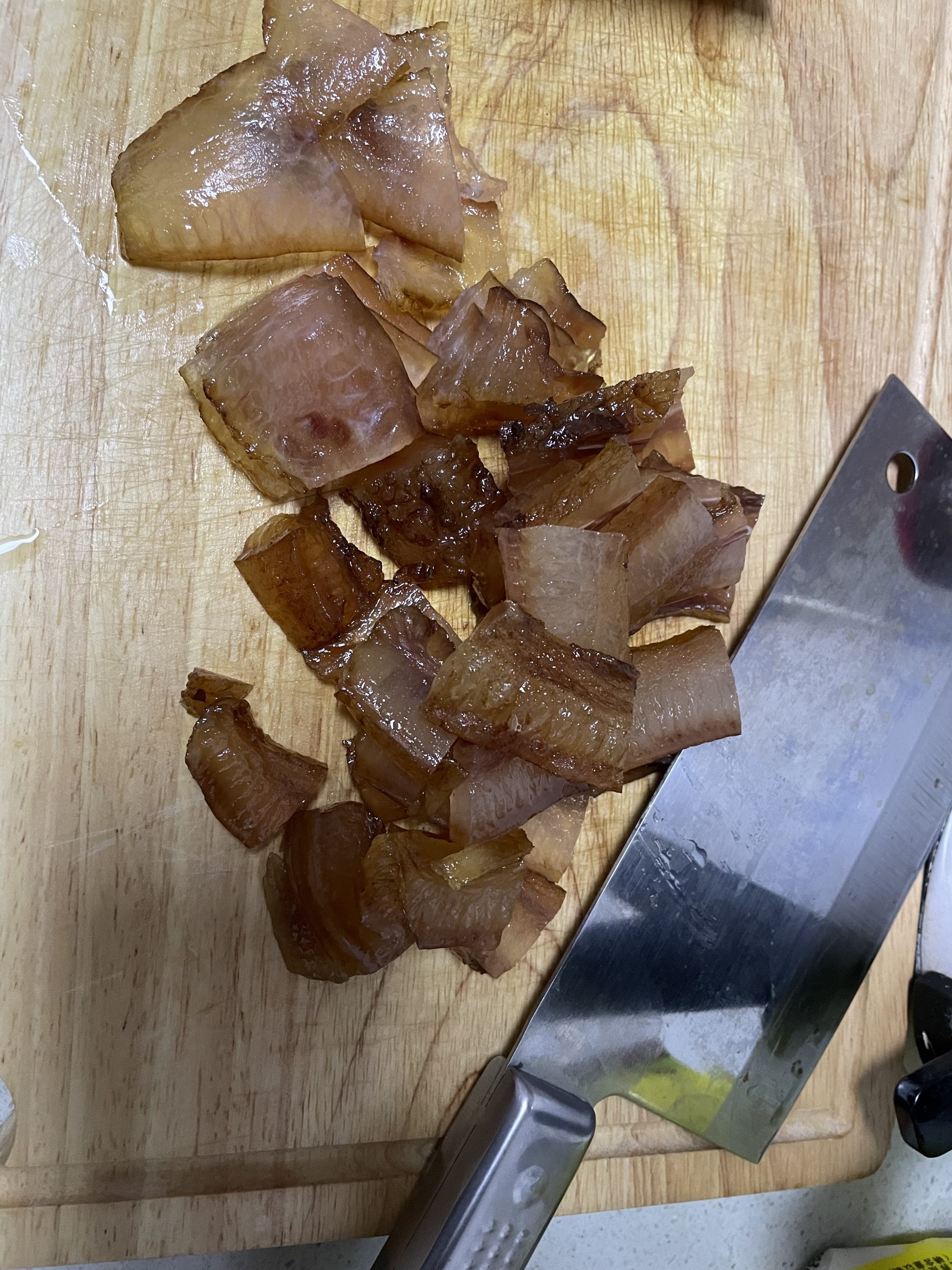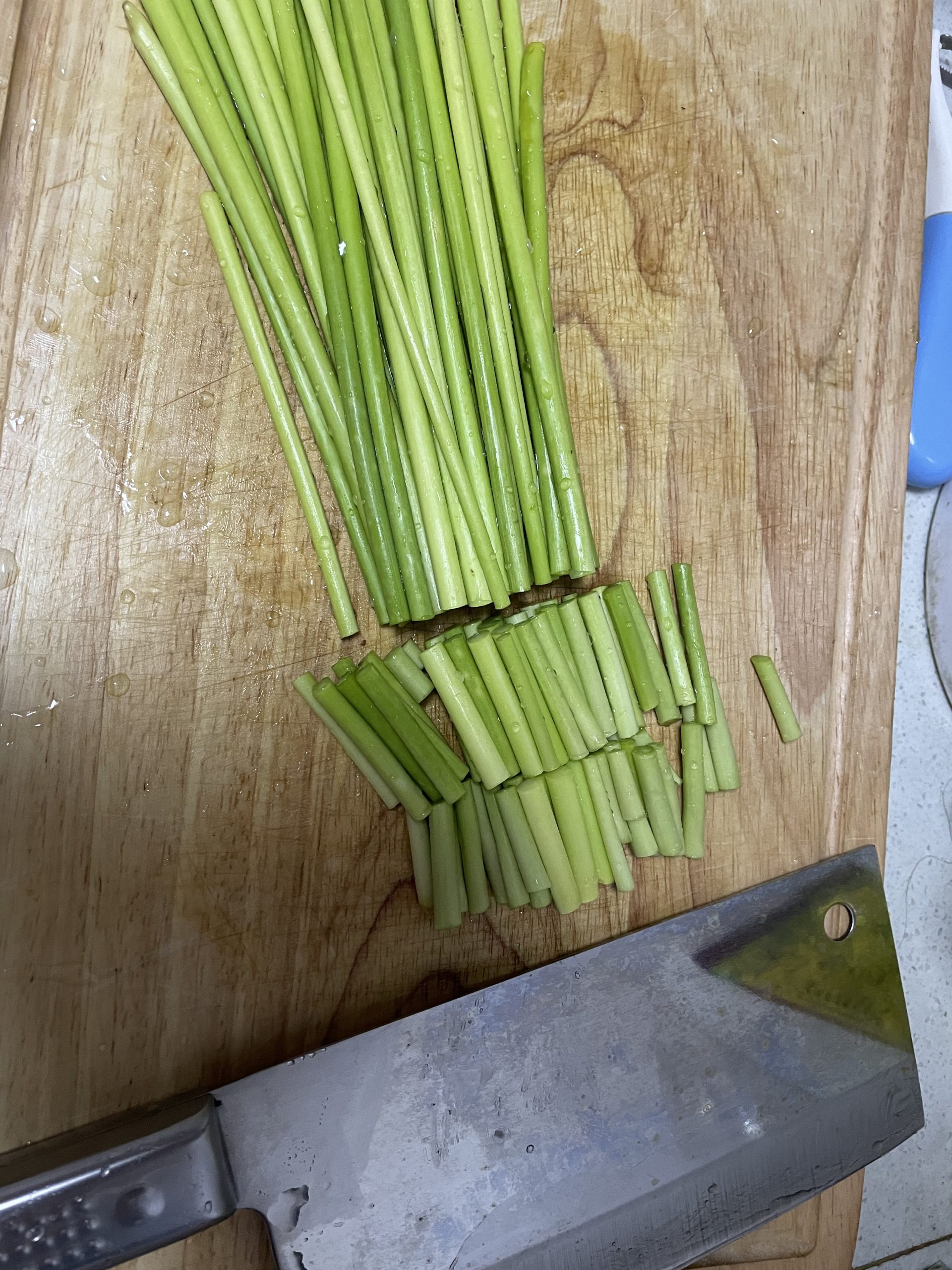 Add the vegetable oil, fry the bacon first, put in the garlic and stir-fry together.
Cut the tomatoes into chunks and prepare egg.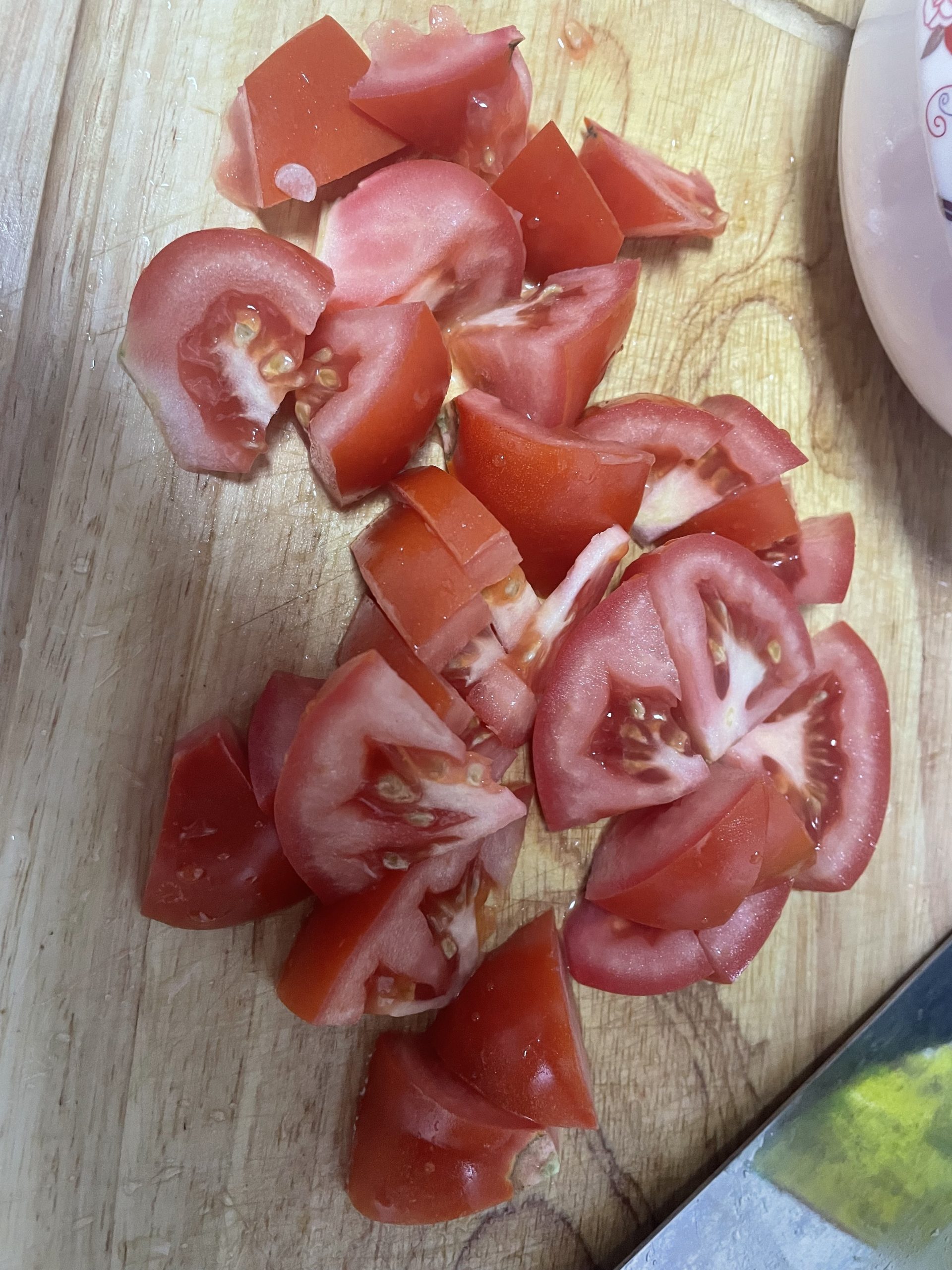 Fry the tomato chunks first and add egg soup.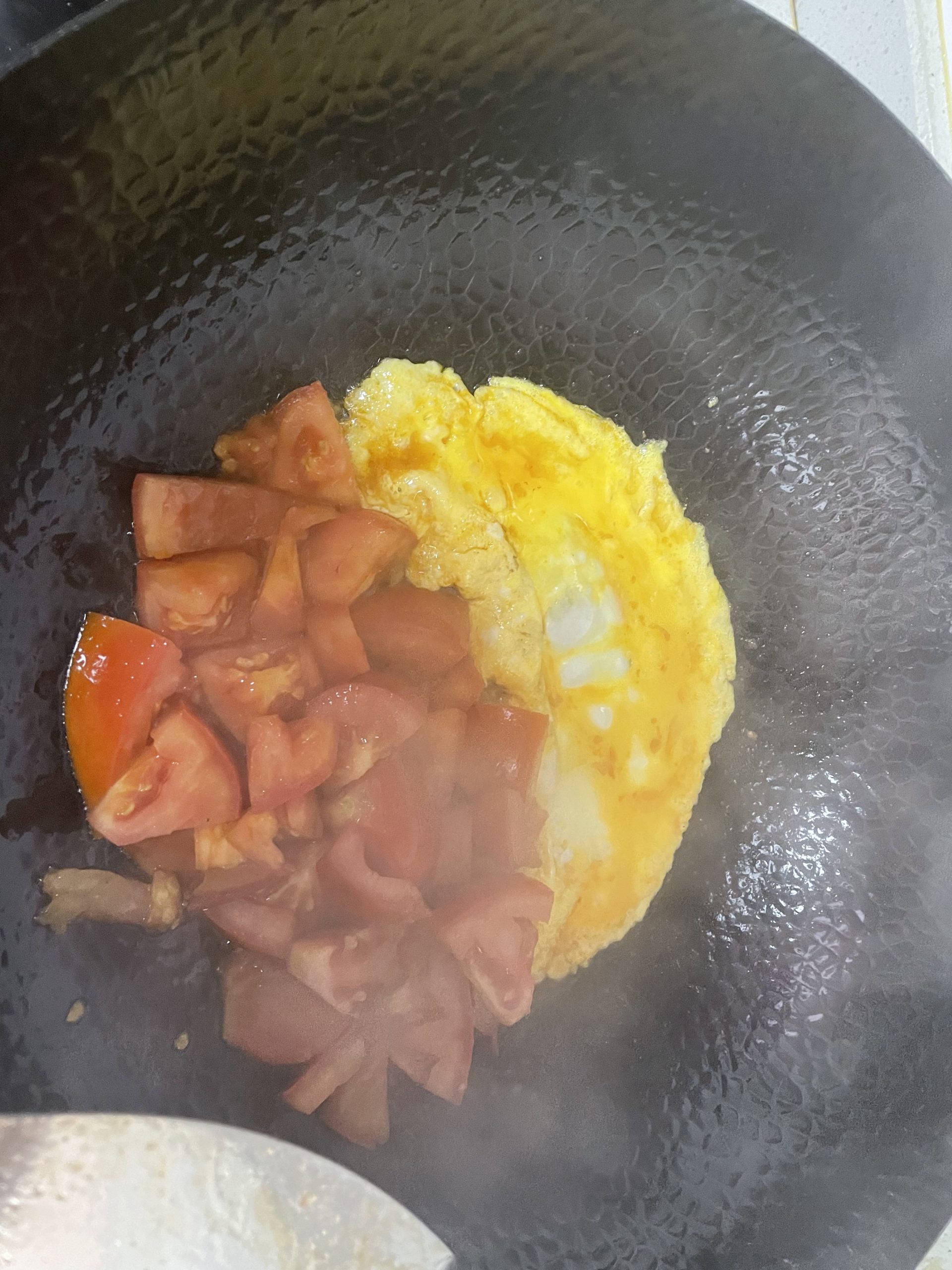 A simple personal lunch had been completed.