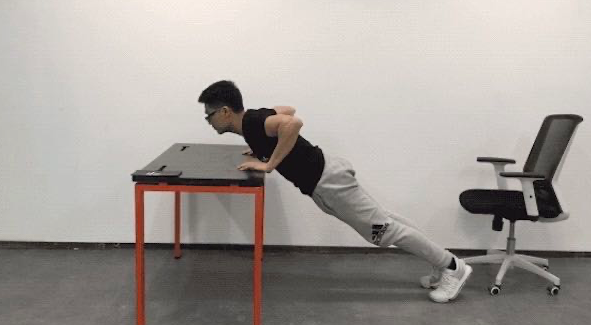 Push-ups.
Keep your forearms perpendicular to the edge of the table.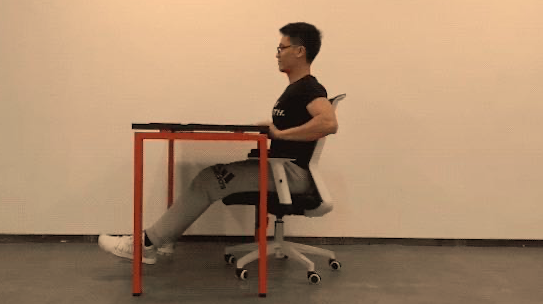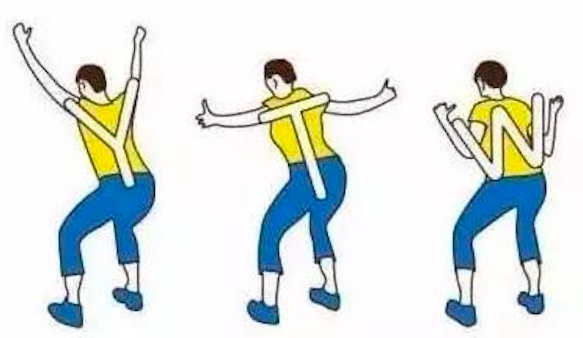 YTW movements.
Improves upper back muscle strength and helps to open shoulders.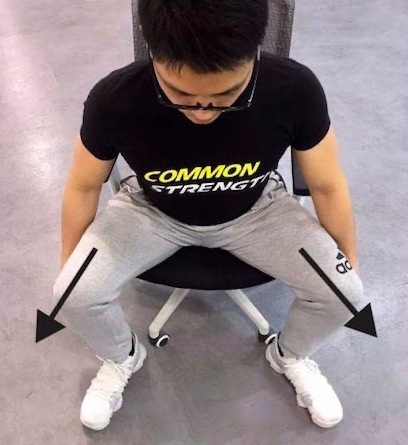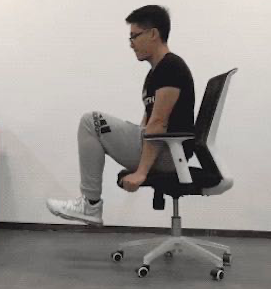 Bend your legs and straighten them again when you are sitting.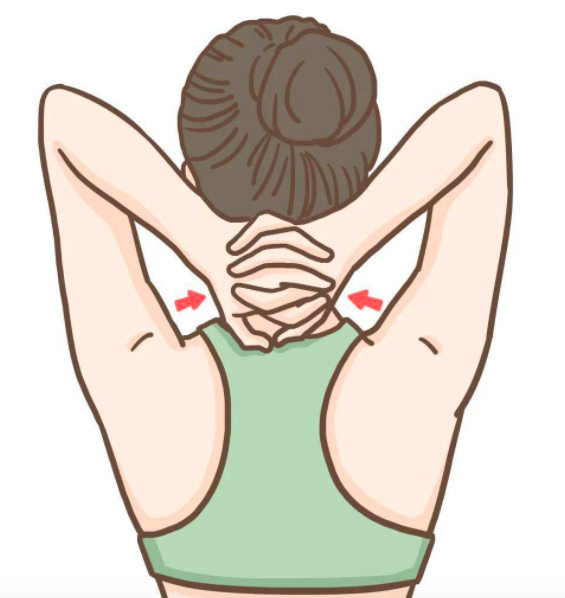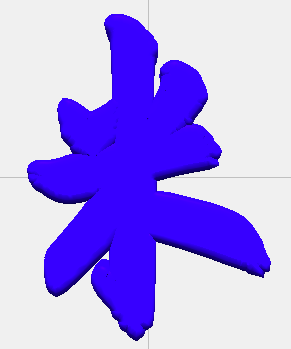 Relax your neck.
Hold the back of your neck with both hands, lean your head back and stretch your elbows forward.
Use your nose to write the character in the second image.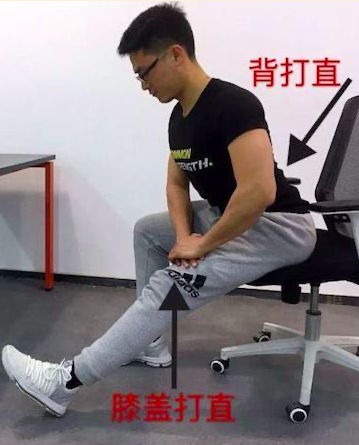 Leg pressing.
Straighten your lower back and engage your gluteal muscles.
Press your leg sideways in your rest time.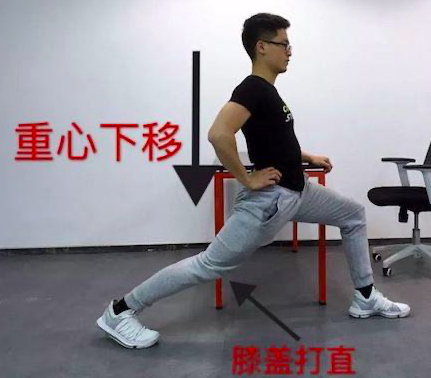 Lunges
Tighten your abdominal muscles, lower your center of gravity, and feel the pull on the front of your leg and hip joint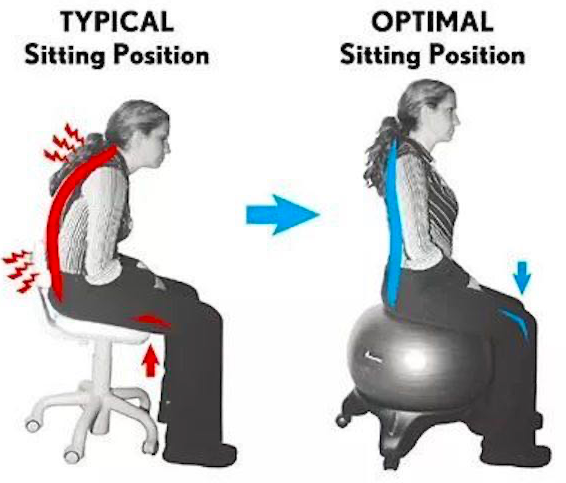 Yoga ball
Use a yoga ball to correct sitting posture